"I've never planned any part of my career—except being an artist. And I was pushed into that corner because I thought being an artist was the only way to have a little freedom."

- Ai Weiwei, 2019, Weiwei-isms ​​​​​​​ 


Ai Weiwei was born in 1957 in Beijing, China. His father, Ai Qing, was an infamous political poet who frequently used his writings to criticize the Chinese government. After Ai Qing was accused of being a Rightist by Chairman Mao, Ai Weiwei and his family were banished to the remote labor camps in the Heilongjiang and Xinjiang provinces. The family lived in exile for over 20 years until Chairman Mao's death in 1976. ​​​​​​​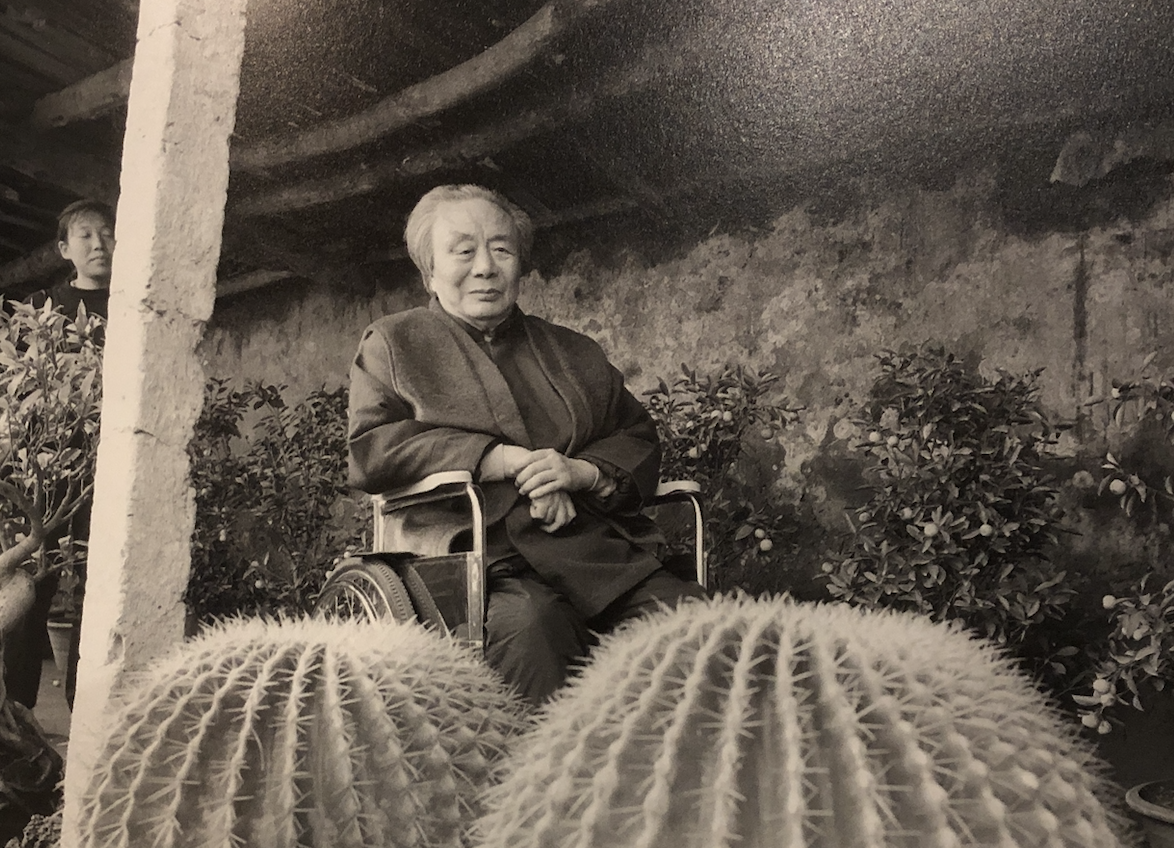 "Ai Qing at the Fanjiacun Flower Market, Beijing", 1993,   Ai Weiwei: Beijing Photographs 1993-2003  (pg 69)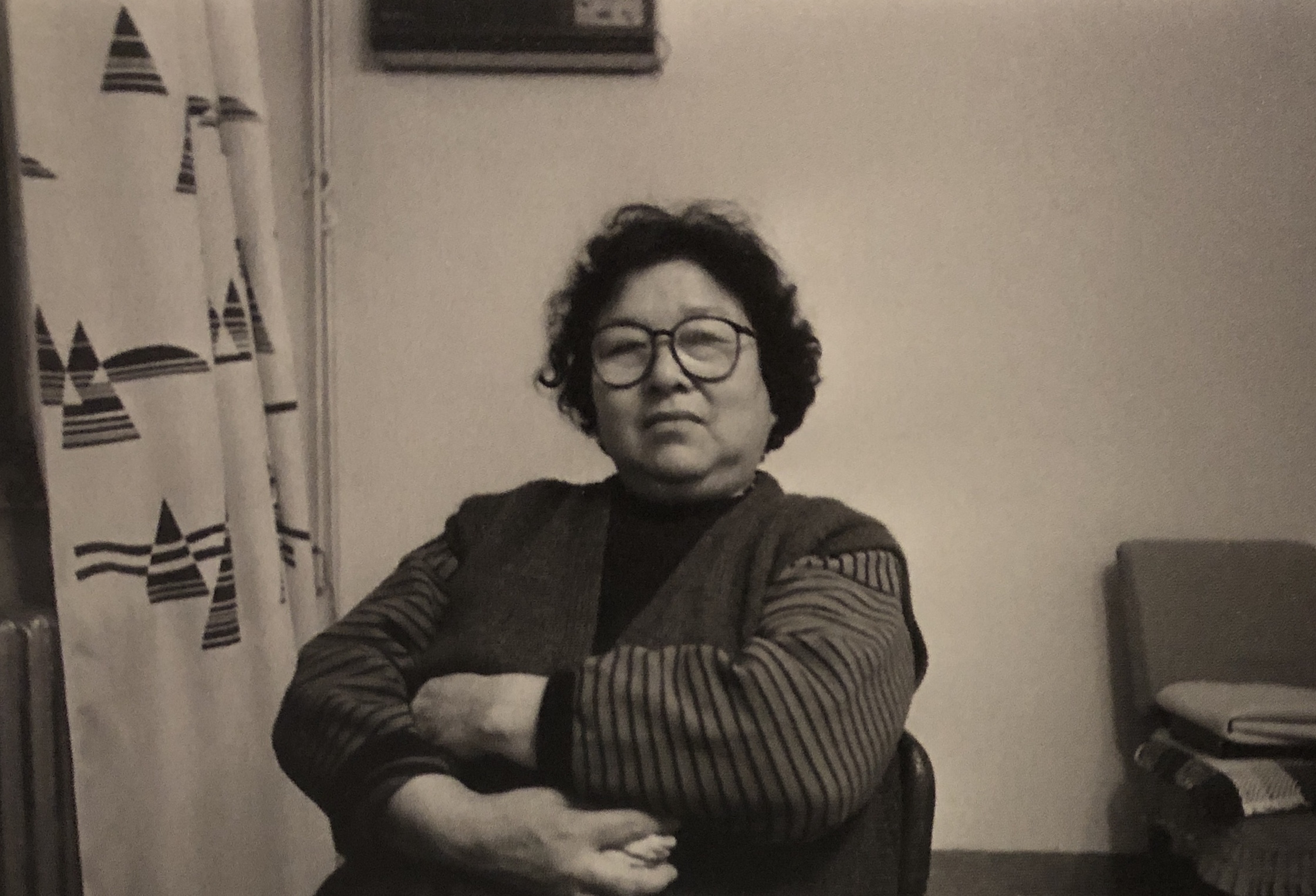 "Gao Ying at home in Dong si Shisantiao, Beijing", 1993,  Ai Weiwei: Beijing Photographs 1993-2003  (pg 54)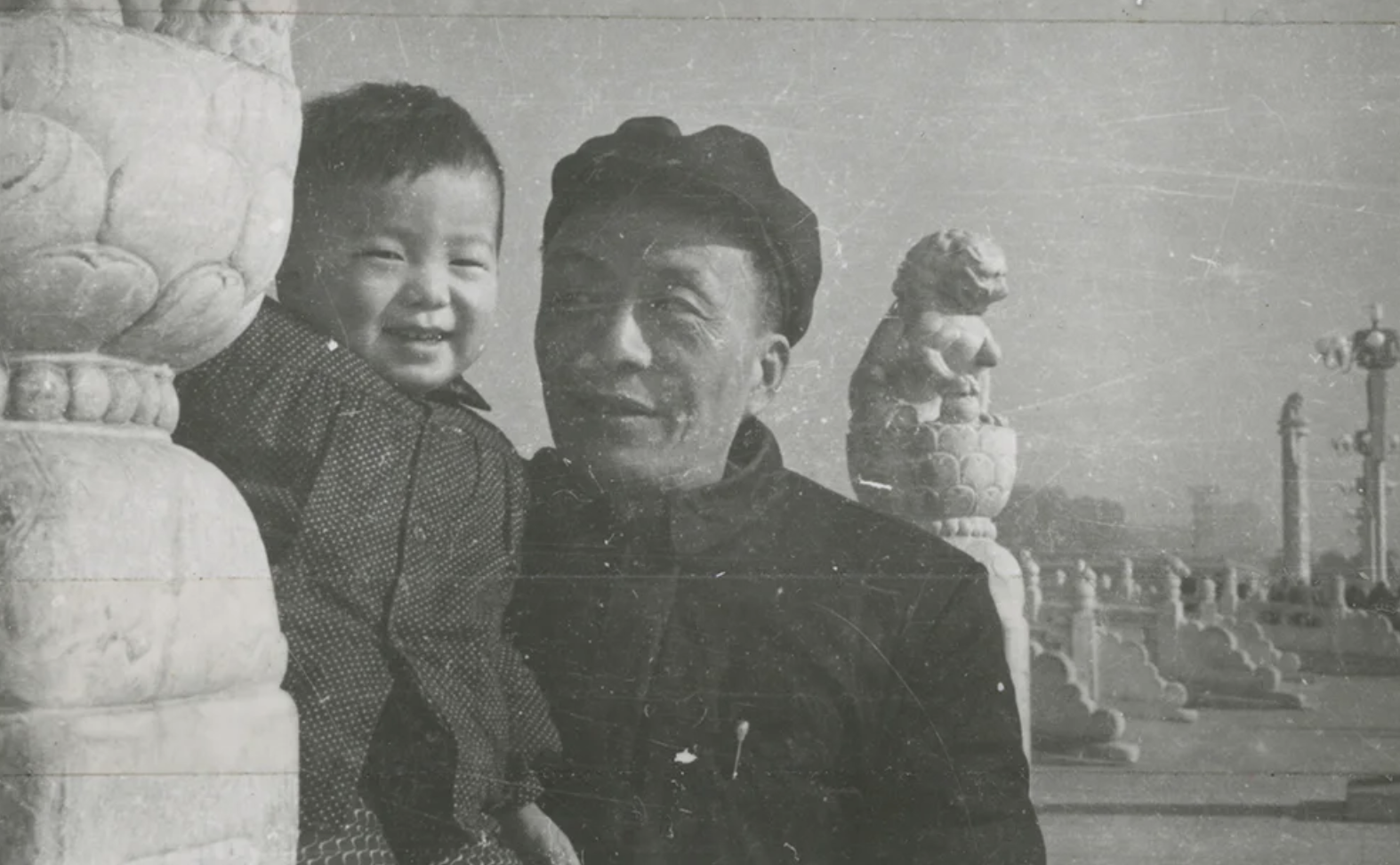 Ai Weiwei, 1 year old, with father Ai Qing in Beijing, 1958, Ai WeiWei: According to What? (page 8)
After returning from exile, Ai Weiwei enrolled in the Beijing Film Academy where he became part of "Xingxing", a group of political artists determined to reintroduce the concept of self-expression to Chinese art. In 1981, Ai fled China's oppressive political climate and began studying at Parsons School of Design in New York City. However, there was little market for Ai's work, and he returned to Beijing after his father fell ill. ​​​​​​​

TIANANMEN INCIDENT 
---
On June 4, 1989, thousands of Chinese students protested for freedom of speech and democratic reform at Tiananmen Square. In response to the protests, the Chinese government openned fire, killing upwards of 10,000 protestors.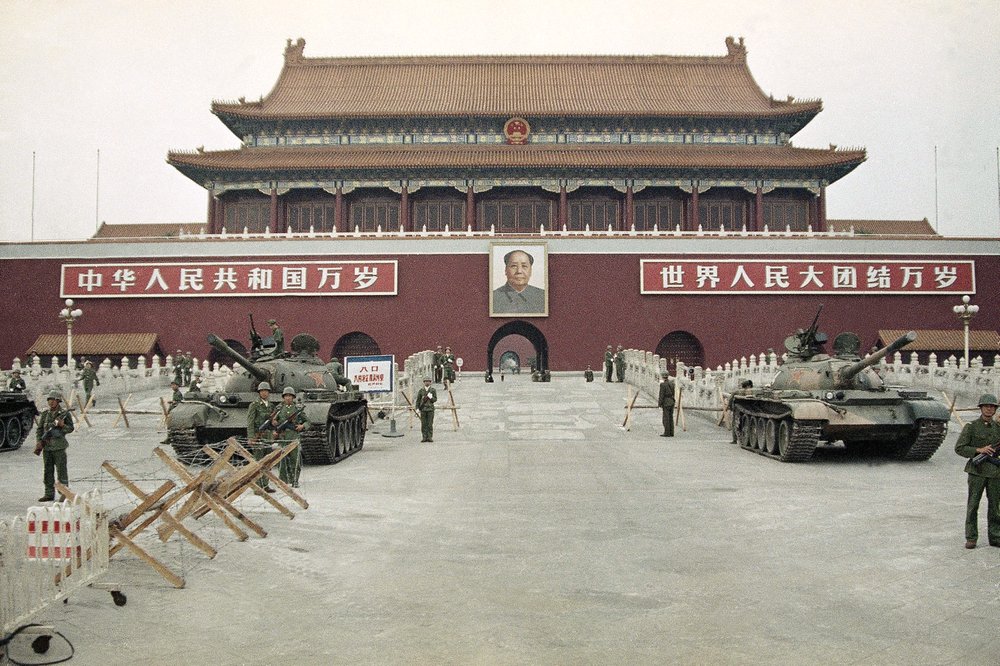 "In this June 10, 1989 file photo, People's Liberation Army
     (PLA) troops stand guard with tanks in front of Tiananmen Square after crushing the students pro-democracy demonstrations in Beijing .", 1989, Sadayuki Mikami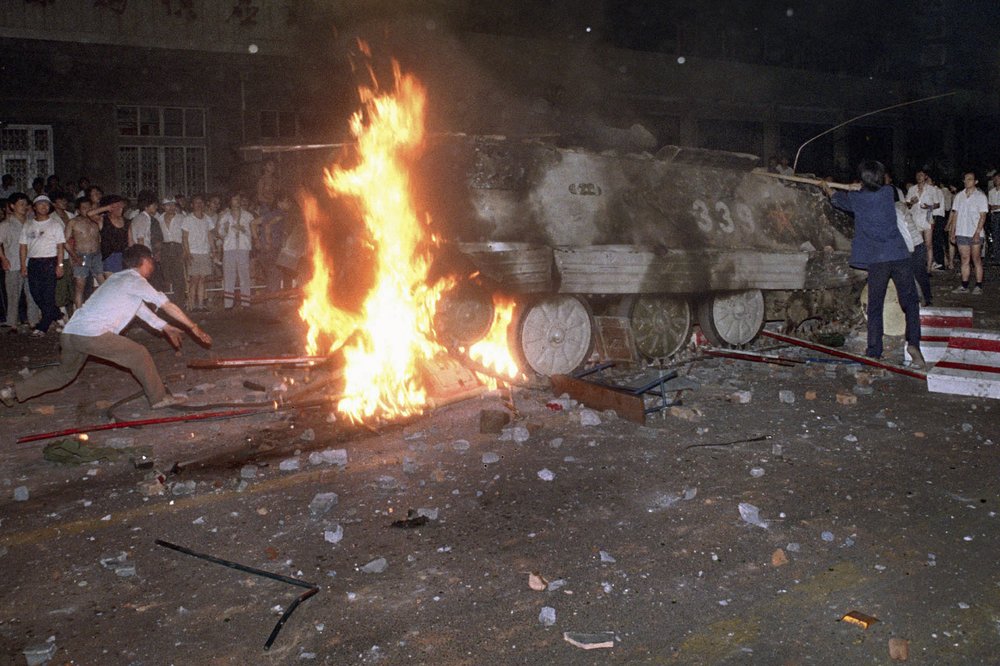 "In this early June 4, 1989 file photo, a student protester puts
     barricades in the path of an already burning armored personnel carrier that rammed through student lines during an army attack on pro-democracy protesters on Beijing's Tiananmen Square," 1989, Jeff Widener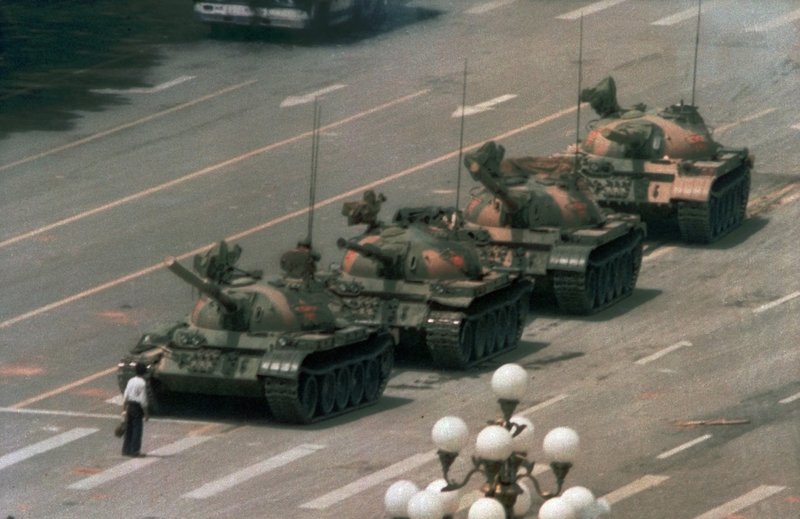 Tank Man, 1989, Jeff Widener 
Inspired by the Tiananmen protest and his father's fearless work,  Ai began to communicate his beliefs on China's fraught political and social climate through his radical works of literature and art.
"...his father's persecution and his own childhood have been a huge influence. It has helped him to act fearlessly. On one level he is cultural aristocracy- the son of a great man of letters and a friend of Mao's- and on the other hand he has seen the depts, having grown up in a very compromise situation. So he has seen all sides and, in a sense, has nothing to prove and nothing to lose. He just does what he thinks is right. It's not like a cliché of a natïve rock star of artist who meddles in politics. Because of his family history he knows how China works, and feels deeply about the issues he writes about, speaks about, and makes art about..."​​​​​​​

- Greg Hilty, Curatorial Director of Lisson Gallery, 2015, "Ai of the Tiger: Sam Philips meets Ai Weiwei in his Beijing Studio"